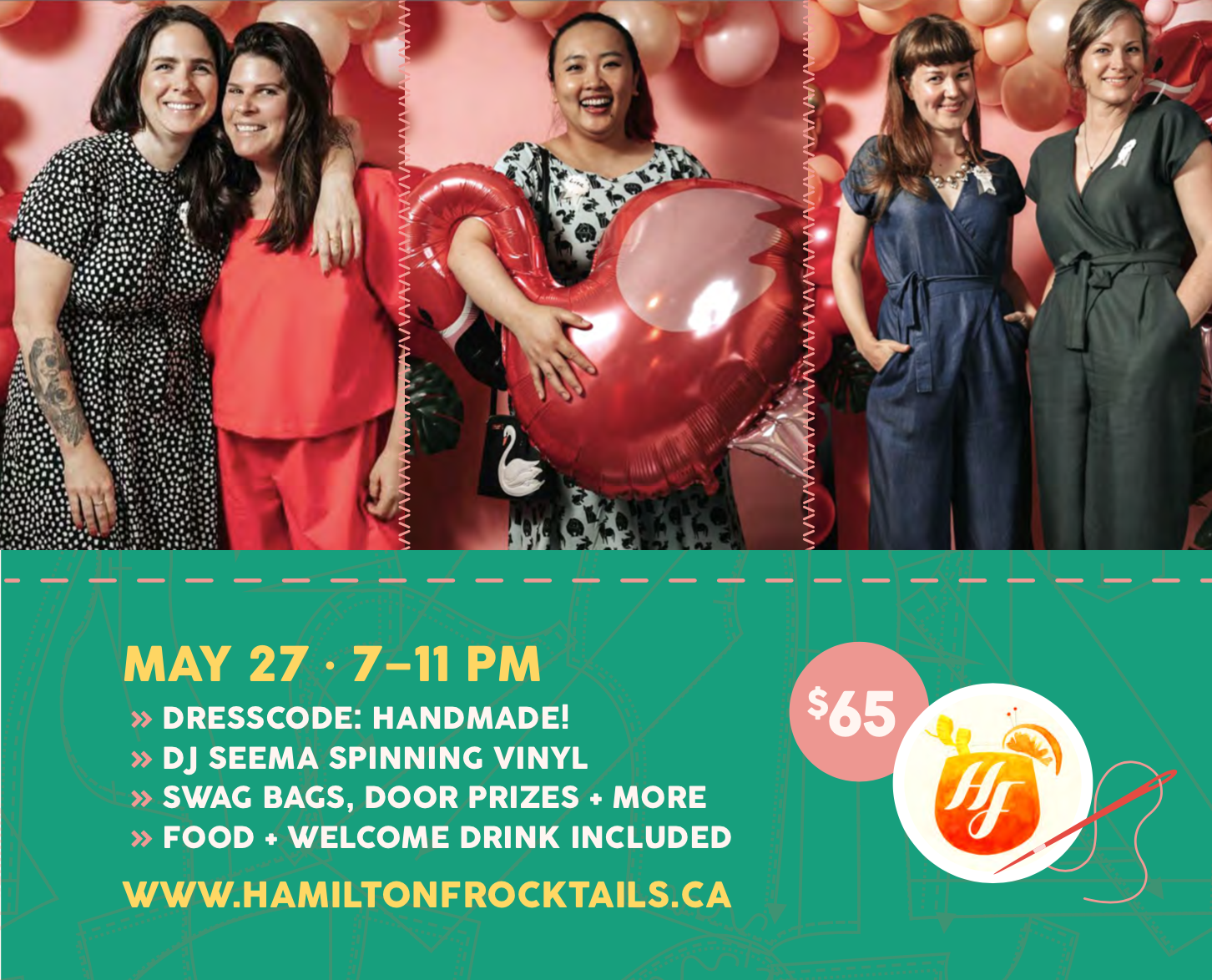 Hamilton Frocktails is an event where members of the local sewing community are invited to wear handmade garments to socialize with other sewists over drinks and yummy food! It's a blast and a great opportunity to meet like-minded makers IRL! Who else will fawn over your meticulous button holes or carefully pressed French seams? These peeps will! 

This year's event will take place at the beautiful Gage Park Greenhouse in Hamilton, Ontario. There is no particular dress code for the event (other than handmade, of course!), but we suggest dressing in summery clothes as the space is warm and has a lovely tropical vibe.
Bring your dancing shoes as DJ Seema will be playing some sweet tunes, and we will have Katie Took That photographing the event and photo booth to document all the amazing handmade ensembles.

We hope to see you there on May 27, 2023, 7-11 pm!